You don't have to be in a garage to be a startup (but you can be). Entrepreneurs are everywhere. They're at GE, in the IRS, and in Hollywood. 
Introduction
No matter what type of entrepreneur you are or where you start your new business, when you bootstrap your operations, it's imperative to invest your funds wisely. In today's data-centric, dynamic environment, it's extremely challenging for lean startups to get their product or service to market. What can prove even more difficult, however, is getting a product or service in front of consumers with meaningful opinions that can potentially determine the direction or viability of that company.
Before we get into how growth-driven design (GDD) plays into the lean startup methodology, it's important to establish what a lean startup is and how it came to be.
The Lean Startup Embraces the Consumer
Startups that successfully navigate through the barrage of competitor marketing messages are increasingly reaching and connecting with new consumers. Furthermore, startups that can identify and adapt to changing consumer preferences are reaping benefits.
Since 2008, bootstrapped entrepreneurs have been turning to lean startup methodology to drive value for their startups through development-based customer feedback. The lean startup invests time to iteratively build products or services to meet the needs of customers (developing in iterations reduces market risks and sidesteps expensive product launches and failures).
The iterative product development stages, or sprints as they're referred to in agile methodology, develop a minimally viable product (MVP) and continually build on that base depending on how customers react. This feedback process, Build-Measure-Learn (BML), uses customer insights to manage and grow the business. The process measures customer's responses to learn whether to pivot or persevere.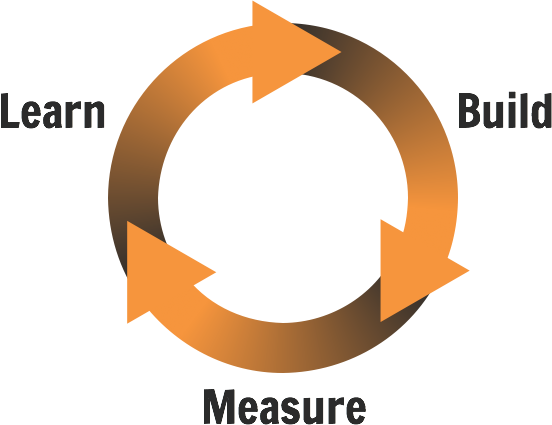 Measuring customer's reactions and engagement with the product gives the product development team an understanding of what is important to their customer—what alleviates their points of pain.
Incremental improvements for the product/service are released by incorporating only what matters most. Aligning the product with customer preferences results in increased sales. Importantly, for self-funded startups, it reduces wasteful efforts trying to improve products in a vacuum. Reversing the process and developing products based on customer input has fueled startup success rates.
For the long-term, the lean startup methodology builds customer loyalty from their involvement. Embracing the customer and utilizing the feedback-focused development process enables startups to use their resources, which are already limited, in a more effective and efficient manner. Time and labor are considerably reduced, since they're able to put the product to the test and see if it's viable before investing more time and money into it.  
That's where GDD comes in and fits seamlessly into the MVP structure.
Growth Driven Design Further Nurtures the Relationship
Growth-driven design for websites follows the same approach as the lean startup methodology by focusing on adaptive data-driven processes. Websites aren't static; they're constructed to continuously learn and improve based on how users interact with the website. Startups rely on a website that evolves with features that are validated or invalidated based on customer use.
Traditionally, companies forked over a lump sum to build a dedicated website. Once the website went live after months of work, it remained unchanged for years. If customers aren't completely receptive to the message or the experience isn't engaging, it could take another lofty investment to plan, redesign, and launch a new website.
Growth-driven design focuses on iterations, or "sprints," for shorter timeframes (which are less risky and less costly). Rather than undertaking a website redesign every 2-3 years with stale content that no longer aligns with an organization's priorities, GDD succeeds by making informed performance improvements to your website based on testing, continuous learning, and research that's derived from visitor behaviors on your website.
As your startup grows, GDD provides the flexibility to adapt according to what matters to the customer. The website becomes a pivotal tool for addressing customers' pain points, interests, and needs. Identifying what matters to visitors within the website experience improves site performance.
The Development Process (Involving the Customer)
The website commences with an assessment of the following:
Goals & Personas: Who are the users visiting the website and what is important to them?

Website & Analytics Audit: Where do users stay versus where they drop off on the website?

User Experience Research: Connect with the personas to identify useful content.

Fundamental Assumptions: Value propositions are created, such as why visitors are coming to the website and where they are coming from. What are the pain points for consumers?

Global & Page Strategy: The fundamental assumptions become the foundation.

Brainstorm Wish List: A wish list of ideas and specifications for website layout and features.
The launchpad website is developed based on 80 percent of the brainstormed wish list items. The remaining 20 percent of the wish list features and functionality are evaluated and placed in future iterations of the website. The website iterations are user-centric and incorporate user feedback to continuously improve the effectiveness of the website.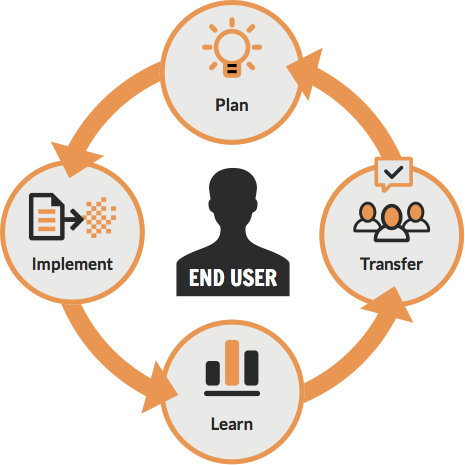 GDD is Cost-Effective Development
If you think of how today's consumers engage with technology,it makes perfect sense to forgo the hefty investment to redesign your website every decade, and make smaller incremental changes based on customer preferences.
When new technology emerges on the marketplace, users upgrade. For the consumer, the advantages of having current technology far outweigh the cost and time to deal with outdated products. This desire to be agile applies to startups, as well.
Startups with limited budgets have found more success transferring the knowledge they gain from listening to the customer back into their websites with continual improvements. The investment for continual adaptations far outweighs adversely affecting the customer relationship. The results are improved conversion rates, repeat business, and crowning glory: customer loyalty.
Conclusion
Startups that have bootstrapped their companies are continually looking for ways to stay lean. It doesn't mean they're cheap. In fact, today's successful startups are more in tune with their customer's needs and wants than traditional firms.
Startups have embraced the lean startup methodology and growth-driven design because the process continually involves the customer and continually looks for improvement. Whether you're an entrepreneur in a garage, shared office space, or working out of your van, the investment for a methodology that continues to embrace and learn from your customers will boost the chances of success.
{{cta('f4bcd368-6b7c-4ab0-b174-578dd972ca76')}}